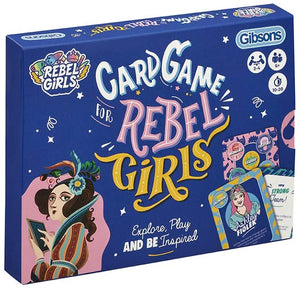 REBEL GIRLS CARD GAME
Regular price $0.00 $15.00 Sale
Explore, learn and play without limits!

Build a team of extraordinary leaders, warriors, pioneers, creators and champions in this original set-collecting card game that celebrates inspiring Rebel Girls from throughout history.
Vibrantly illustrated and truly inspirational, this card game is based on the Good Night Stories for Rebel Girls novels. The best-selling books are an inspiring collection of stories about mighty women, from iconic world leaders to little-known pioneers, and present an alternate history of progress and achievement. Every page is adorned with vibrant, imaginative illustrations by talented female artists from around the globe, and this artwork is used throughout our bright and colourful card game.